"A world for all where we are all one".
"Un mundo para todos donde todos somos uno".
"Jeden świat dla wszystkich gdzie wszyscy jesteśmy jednym światem".
Together we have the Power to change the world.
MONOCUCOS is an amazing family of 14 that will teach you how to have fun because they all are different. We talk about values, like inclusion, diversity, tolerance, individuality, acceptance, and love.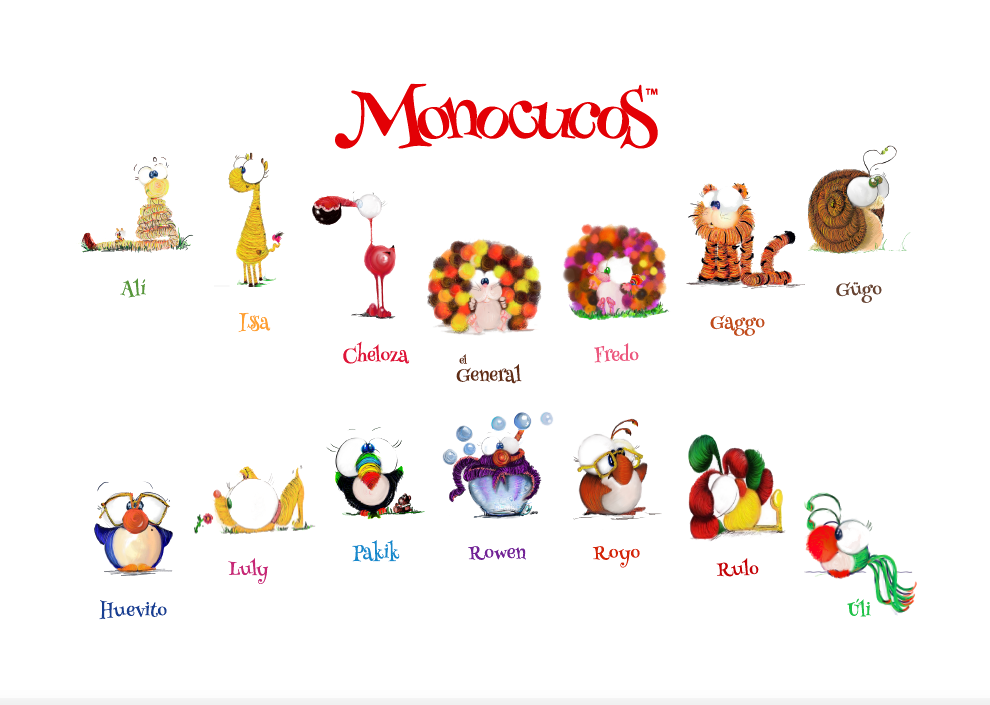 Our Family
Gaggo
Alí
Huevito
Luly
El General
Cheloza
Rulo
Royo
Issa
Úli
Gügo
Pakik
Fredo
Rowen
Notices
Follow us! Facebook:Monocucos, Instagram:@losmonocucos, Twitter:@losmonocucos