ALEJANDRA MONTERRUBIO L.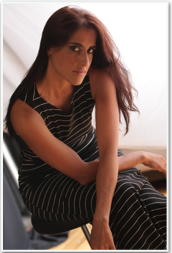 Illustrator, graphic designer and Mexican artist. Resident in Canada, her multicultural profile fueled by a society as diverse as the Canadian was one of the main triggers for the creation of the project MONOCUCOS.
Ilustradora, Diseñadora gráfica y artista mexicana. Residente en Canadá , su perfil multicultural alimentado por una sociedad tan diversa como la canadiense fue uno de los principales detonantes para la creación del proyecto MONOCUCOS.
Ilustrator, grafik, artystka meksykańska mieszkająca w Kanadzie. Jej wielokulturowa postać żyjąca w mocno zdywersyfikowanym społeczeństwie Kanady była źródłem powstania MONOCUCOS.
JOHANNA GUEVARA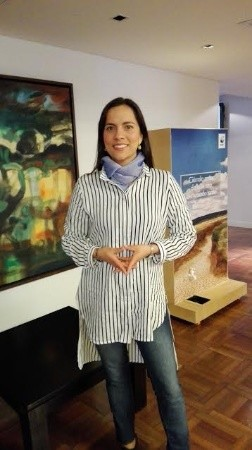 Johanna is an independent Executive coach, life Coach and Psychologist. Johanna has designed and conducted training for Organizational and People Development in a variety of socio-cultural contexts. She is also a Business and Educational Institutions Speaker. Johanna delights in emotional intelligence, competitiveness and human resources.
JOHN NÚÑEZ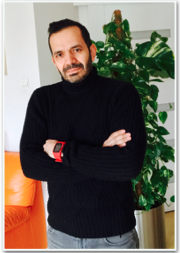 Colombian advertising creative. Based in Poland, passionate about writing. His professional profile was developed in the creative writing and creation of communication strategies in advertising agencies in Latin America and Europe.
Creativo publicitario colombiano. Radicado en Polonia, apasionado por la escritura. Su perfil profesional fue desarrollado en la redacción de textos, dirección creativa y creación de estrategias de comunicación en agencias publicitarias de latino América y Europa.
Publicysta kolumbijski mieszkający w Polsce, miłośnik pisania. Jego profil zawodowy ukształtował się przez tworzenie tekstów, nadzór nad kreacją i opracowywaniem strategii komunikacji w agencjach reklamowych Ameryki Łacińskiej i Europy.
Notices
Follow us! Facebook:Monocucos, Instagram:@losmonocucos, Twitter:@losmonocucos